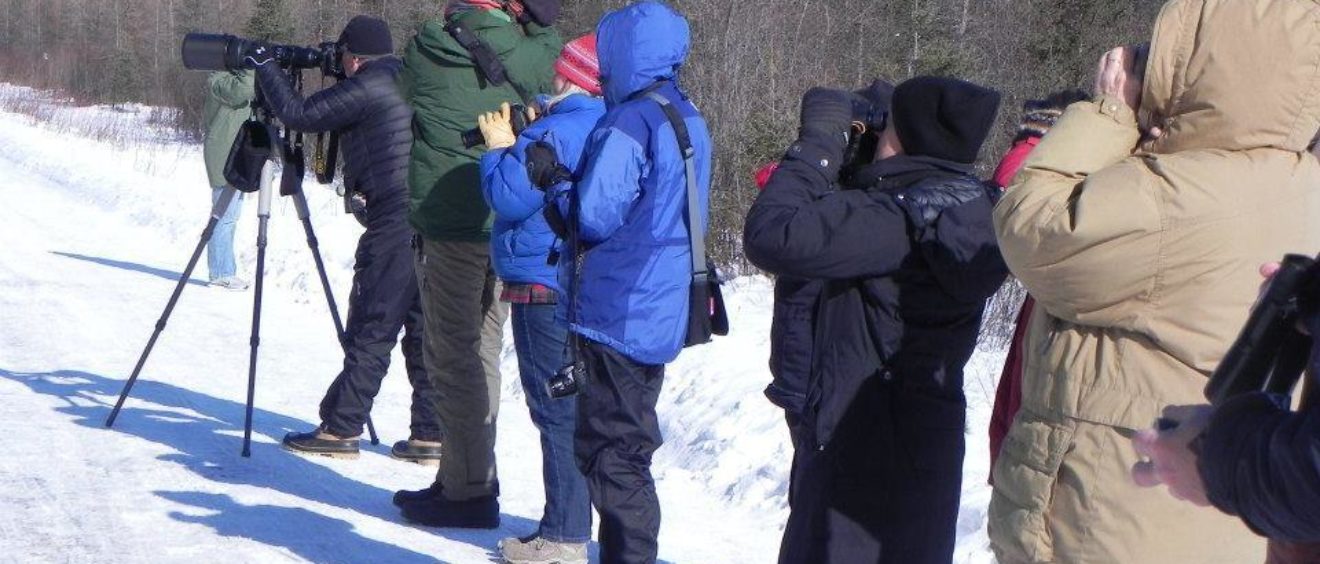 2020 Sax Zim Bog Birding Festival
February 14-16, 2020 – Meadowlands, Minnesota
From the festival website:
A warm welcome to all of our birding friends from the members of the Toivola-Meadowlands Development Board, Friends of the Sax-Zim Bog,  the residents of Meadowlands and neighboring communities.
13th Annual Sax-Zim Bog Winter Birding Festival is scheduled for February 14-16, 2020.
We are currently making arrangements for speakers, field trips, and all the other pieces needed to make our festival a success.  We anticipate a schedule and field trips similar to those from 2019.
We hope to have registration open by the middle of October 2019.  Keep watching our website for additional information.
The festival is sponsored by the Toivola-Meadowlands Development Board in cooperation with the Friends of the Sax-Zim Bog.
For the latest news and updates about the festival, click here to visit the festival website.
Alesches' provides accommodations for the Sax-Zim festival and for birders visiting the area throughout the year, including fully furnished units with full kitchen, dining areas, living room and WIFI.
Alesches' Accommodations comes highly recommended by professional birding guide Judd Brink and many others who have been our guests for the festival. Click here to view available units.
To reserve accommodations for the Sax-Zim Birding Festival or your next birding trip, please contact Alesches' at by email or phone 218-591-9630.
(Above photo by Judd Brink)